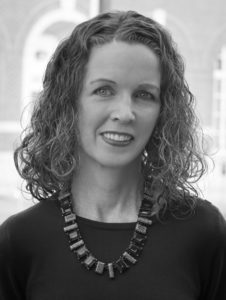 Tricia
Tricia, our treatment coordinator and office manager, oversees all aspects of the practice, from practice financials to community outreach. With three children who were treated here, Tricia has first-hand experience with the excellent care our doctors provide. While her kids' smiles are obviously her favorite, Tricia also loves seeing our patients' smiles at the end of treatment. Outside of the office, Tricia loves exploring New York city, seeing Broadway shows, and shopping for the latest fashions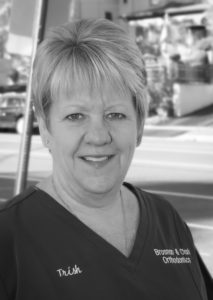 Trish
Trish is one of the friendly voices that will greet you when you call our office. From your first visit and throughout your treatment, she will help to make your experience a positive one. Trish is a native of North Arlington and spent time getting to know us during orthodontic treatment for her children. She loves pampering her dogs Zoey, and Parker and spending time with her family down the shore.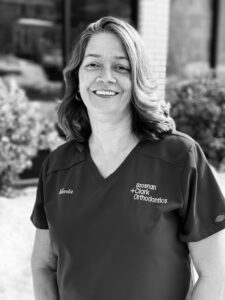 Maria
Maria began her career in a dental office before transferring her skills to the field of orthodontics. She is now CDA/RDA certified! At our office, she assists with patient care in addition to taking X-rays and impressions. Working with her hands to create truly unique smiles is what makes Maria smile herself! Married with two grown sons, Maria is also a grandmother of two boys. She enjoys life and stays active by playing softball and volleyball.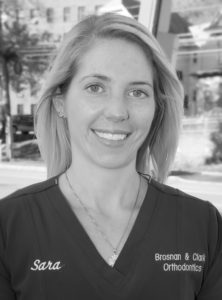 Sara
Sara is a native of North Arlington. She graduated from the University of Bloomsburg, PA in 2013, and she graduated Fortis Institute in Wayne where she became a certified dental assistant (CDA/RDA). She is also certified in the National Academy of Sports and Medicine as a personal trainer and is certified to teach spinning classes. At our office she assists with patient care, taking x-rays, iTero scans and impressions.  She loves the beach, going shopping, and her fur babies Sammi, Zoey, and Parker.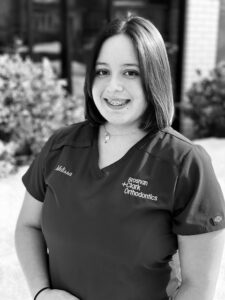 Melissa
While attending Fortis Institute, Melissa began working as an intern. Upon graduating as a certified dental assistant CDA/RDA, she because a full-time employee. Melissa loves talking with patients, seeing their smiles, and working side by side with the doctors. She enjoys spending time with her family and is a huge dog lover. Melissa will be working on her snowboarding skills and is aiming to be an expert snowboarder.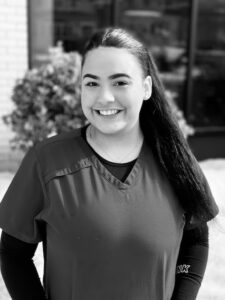 Jillian
Jillian is originally from Tampa, Florida, and recently moved to New Jersey. She is currently attending Fortis Institute to pursue a career in the dental field. Jillian keeps our office organized with supplies and cleaning and loves helping our assistants. When not working, Jillian's favorite pastime is retail therapy at any nearby mall.