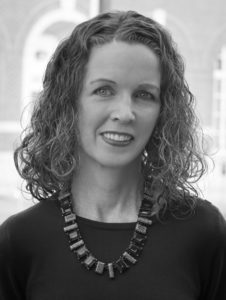 Tricia
Tricia, our treatment coordinator and office manager, oversees all aspects of the practice, from practice financials to community outreach. With three children who were treated here, Tricia has first-hand experience with the excellent care our doctors provide. While her kids' smiles are obviously her favorite, Tricia also loves seeing our patients' smiles at the end of treatment. Outside of the office, Tricia loves exploring New York city, seeing Broadway shows, and shopping for the latest fashions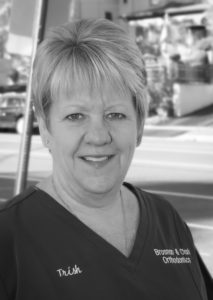 Trish
Trish is one of the friendly voices that will greet you when you call our office. From your first visit and throughout your treatment, she will help to make your experience a positive one. Trish is a native of North Arlington and spent time getting to know us during orthodontic treatment for her children. She loves pampering her dogs Sammi, Zoey, and Parker and spending time with her family down the shore.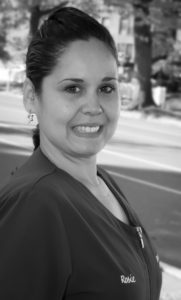 Rosie
Rosie has been a dedicated member of our team since 1999. She is always smiling, whether she is assisting the doctors with procedures, presenting hygiene instructions to the patients, or translating for our Spanish-speaking patients. A patient of our practice 20 years ago, Rosie can relate to our patients personally, and understands many of their concerns. Rosie is a woman of many talents and passions: whether it is fundraising for a cause, performing Reiki on people in need, or travelling, she brings her energy and enthusiasm to all she does.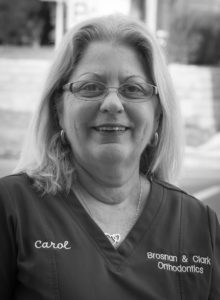 Carol
With many years of dental assisting experience, Carol joined our team in 2003. She works alongside our doctors assisting with orthodontic procedures, and she does an excellent job keeping our inventory in check. Carol feels very fortunate to work in such a positive, stress-free environment filled with so many beautiful smiles! At home, Carol is married with two children and two boxers—Bella and Champion. Her love for animals has led her to be a vegetarian for many years. She also likes going to the theater and the gym.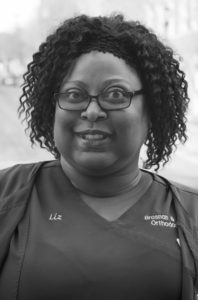 Liz
Liz, our diagnostic records coordinator, is as good at her job as she is with her singing! Her genuine care and concern for all her patients is immediately evident in the way she adeptly explains everything she will do during an appointment. She also has an unlimited supply of "gifts" that she gives to the patients and their siblings! Liz is fluent in Creole, and she served in the military for more than eight years before joining our practice in early 2004. She is the proud mother of a lovely daughter who is in college with a full scholarship.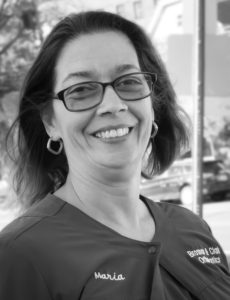 Maria
Maria began her career in a dental office before transferring her skills to the field of orthodontics. At our office, she assists with patient care in addition to taking X-rays and impressions. Working with her hands to create truly unique smiles is what makes Maria smile herself! Married with two grown sons, Maria is also a grandmother of two boys. She enjoys life and stays active by playing softball and volleyball.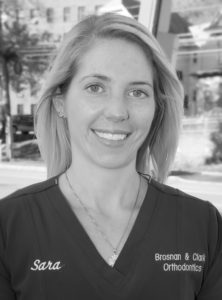 Sara
Sara is a native of North Arlington. She graduated from the University of Bloomsburg, PA in 2013, and she graduated Fortis Institute in Wayne where she became a certified dental assistant (CDA/RDA). She is also certified in the National Academy of Sports and Medicine as a personal trainer and is certified to teach spinning classes. At our office she assists with patient care, taking x-rays, iTero scans and impressions.  She loves the beach, going shopping, and her fur babies Sammi, Zoey, and Parker.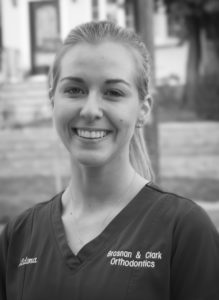 Aldona
Aldona, a student at New Jersey Institute of Technology, has gained valuable experience assisting the doctors over the past few years, and hopes someday to become a dentist or orthodontist herself. She was a patient in our office not too long ago, so she relates well to our current patients.  Her smiling face and upbeat attitude are always a pleasure to have around. Aldona also speaks fluent Polish!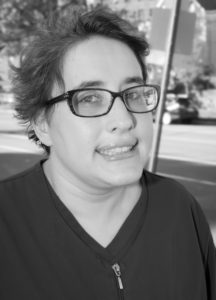 Melissa
Melissa has worked with us as an assistant for many years. She feels truly rewarded by the positive changes in our patients' lives from their orthodontic treatment. Melissa does a great job making our patients feel like members of the family. A sports fan, Melissa loves to cheer on her New York Yankees, Giants, and Rangers.