PASSION + PROFESSIONALISM
Our goal and policy is to treat our patients as we would our families. We offer high-quality, friendly orthodontic service in a gentle, caring atmosphere. Our patients are the heart of our practice and the reason we are here. At all times you will be treated with respect, dignity, empathy, and compassion. We consider it an honor and a privilege to be of service to our patients. It is the defining purpose and mission of our practice. LEARN MORE
MEET THE DOCS BEHIND THE SMILES.
We are committed to providing the best orthodontic care in Rutherford!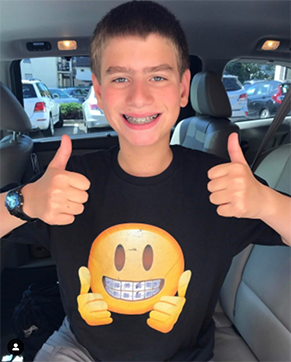 We take teeth seriously, but we love to laugh with our patients.
Your first visit to our office will be a free exam for you or your child. One of our doctors will carefully examine the teeth for a wide range of possible orthodontic problems, such as crowding, cross-bite, gaps, etc. Once the doctor has a clear picture of the most likely course of treatment, we'll discuss what type of treatment is necessary, how long it will take, and estimate how much it will cost. You'll understand everything you need to know in order to decide whether to proceed with treatment.